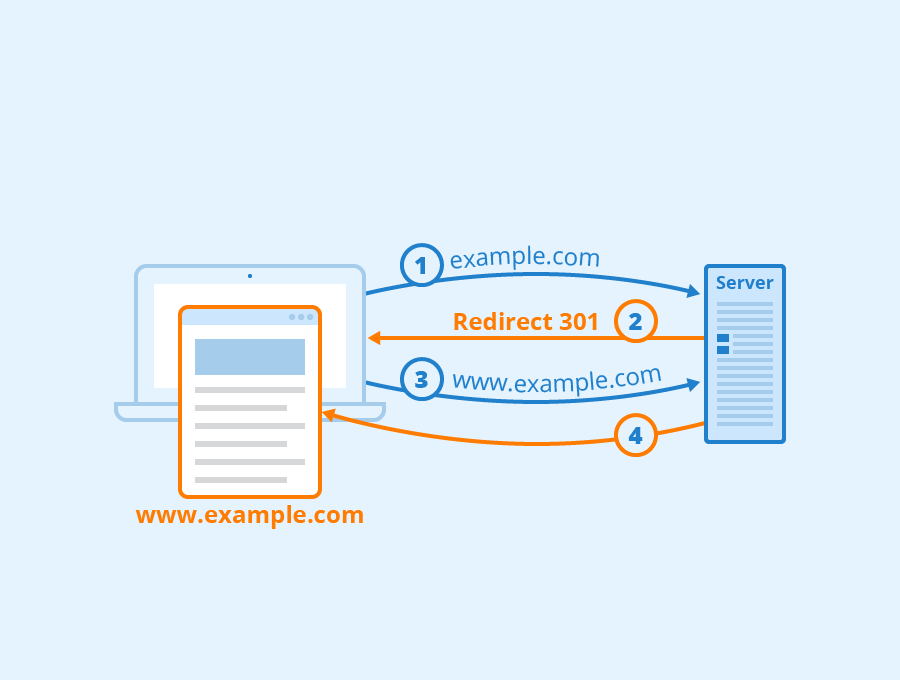 Redirect an Entire Website With a 301 Redirect Using .htaccess
If you haven't already, please read my introduction to 301 redirects post for a full understanding of the 301 redirects using your .htaccess file.
Redirecting Entire Websites:
redirect 301 / http://www.yoursite.com/
In the above example(s), the first "/" indicates that everything from the root level of the site down (to the folder name if specified) should be redirected. This is an excellent remedy for ensuring that no traffic or rankings are lost if you have to change your domain name.
Search engine spiders & 301 redirects
The 301 redirect is the most safest way to preserve your search engine rankings. On its next visit, the search engine spider (a.k.a.: robot) will obey the new rule in your .htaccess file. The spider doesn't actually read the .htaccess file but recognizes and follows the instructions from the server.
Usually, in the next search engine update, the old file name and path should be replaced with the new one.
Sometimes you may see alternating old or new file/folder names during an update transition period, along with possible fluctuations in rankings as things settle. This is typical of search engine updates and may take a few weeks for things to settle. You should be aware that any change you make has risks – whether it's altering page text, moving or renaming pages, or simply changing domain names. Search engine rules change as often as the weather, so stay updated in case the 301 redirect becomes a liability! (Join our feed, hint, hint!)
Changing old domain names – be patient.
When changing domain names and using a 301 redirect, it's advisable to leave the old domain name and files in place for a couple of weeks to give the search engines time to index your changes.
Also, don't forget to notify any website(s) linking to you of the domain name change as soon as possible. Once you remove the old domain name, any links pointing to your old site will have no effect on the ranking of your new site – so get 'em changed over!!
Read more about